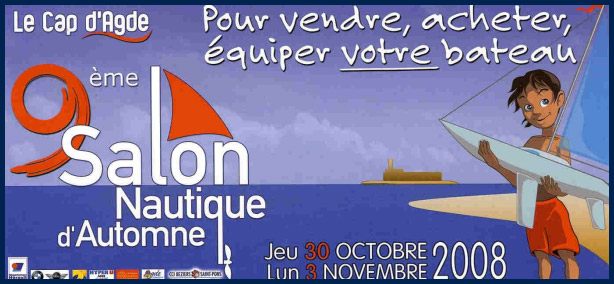 As every year, C.MED is present at the Autumn Boat Show in Cap d'Agde.
Our stand under the big tent is a place to meet and get free advice.
For those who have spotted a boat, we propose a quick visit of the vessel in order to give a first opinion on the general condition.
Of course, this is not a real expertise but a first evaluation which also allows to discuss other boats you may have visited.