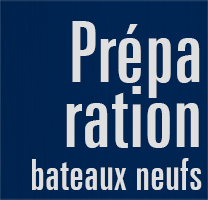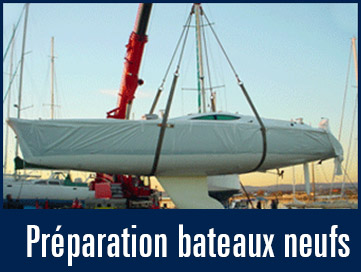 A
fter delivery of new boats, worries and disputes are frequent.
The analysis shows that most could have been avoided if the preparation had been careful and properly coordinated.
 
Our goal is to make a success of this preparatory phase with a complete fulfilment of the sales contract for both the buyer and the seller.
This service takes place in 11 steps, with a series of checklists, copies of which will be given to you..
1 - Checking the entire order
Meeting (or teleconference) in the presence of the buyer and the seller, are then pointed line by line all the details of the order specifying the components of each option.
For example :
– for the anchor kit, the model and weight of the anchor, the length of the chain
– for the safety kit, type of raft and number of people
– the position of repeaters and displays …
– … etc., etc.)
Any oral commitments also specified.
The deadlines for partial settlements are also specified.
A fully detailed order confirmation is then drawn up and signed by both parties.
2 - Vessel reception
A checklist allows you to quickly check the boat before unloading:
– conformity of the N°
– fit-up compliance
– absence of transport-related shocks
3 - Quantity control after receipt
Within 3 working days following its arrival, the equipment delivered with the boat is pointed out (quantitatively) in detail by 2 different people:
– mast, sails, rigging, exterior upholstery, biminis, hoods, etc.
– interior equipment, electronics
Non-conformities with the order and apparent defects are then reported to you with photos.
If an intervention is necessary (shock to be repaired, material to be replaced) an estimate is transmitted in order to make it accepted by the manufacturer.
4 - Control and organisation of on-board documentation
Tidying up all the equipment manuals :
– Control of their presence
– Preparation of warranty cards
– Filing
5 - Masting, installation of sails
– Ground preparation (installation of antennas, lights, radar etc.)
– Masting
– Setting up the running rigging
– Setting the sails
6 - External preparation
– Checking of water jet tightnesses
– Installation of dies
– Setting up the mooring
– Installation of hoods and biminis
– Gel coat if necessary and then antifouling:
– degreasing of live artworks
– fine sanding
– 2 coats of epoxy primer
– 2 layers of self-eroding antifouling
7 - Interior preparation
– Setting up the equipment
– Check up of all functions
– electronics
– electrical network (with testing of chargers, converters)
– water network (with tank filling test)
– gas network
– black water network
8 - Engine preparation
– 30 l of diesel in the tank
– Check up of all stationary components
– dashboard
– fastener control
9 - Embarkation of navigation equipment
– Mooring kit
– Safety kit
10 - Launching
– Tightness check (valves, stern or base and keel bolts)
11 - Starting the engine
– Check up of all components in operation
– dashboard
– search for leaks (cooling, diesel, exhaust)
– Checks according to manufacturer's requirements
– Administrative registration (warranty card, manual)
12 - Navigation test
– Check up of all equipment
– Final rigging adjustments
13 - Final preparation
– Full Household
– Setting up the welcome gift
14 - Delivery to the sales department
– New complete check up
– Handing-over of the keys