EXPERTISE FOR INSURANCE OF CATAMARAN V-YACHT 60 FEET
We realized the valuable expertise of this original and fast 60-foot catamaran, which include many technical specifications including the use of hydraulic power for several functions:
2 winches and 3 headsail furlers
Cylinders for tucking in the mainsheet and staysail sheets
Tensioning of the rigging by a hydraulic cylinder under the mast.
The oil pressure measurements allow to know permanently the forces transmitted to the sheets and the rigging.
On the other hand, this catamaran is equipped with a single combustion engine, installed in the starboard hull (60 kw). The other hull receives a 10 kw electric motor and its lithium battery to be able to carry out the port manoeuvres.
EXPERTISE PRE-PURCHASE CATAMARAN LAGOON 630 POWER CATAMARAN IN ROUSSILLON
On January 20th, we have realized the expertise of this magnificent LAGOON MY 630 for a South African customer.
He could not travel to South Africa because of COVID constraints and trusted us before finalizing the purchase of this vessel which he did not have the opportunity to visit.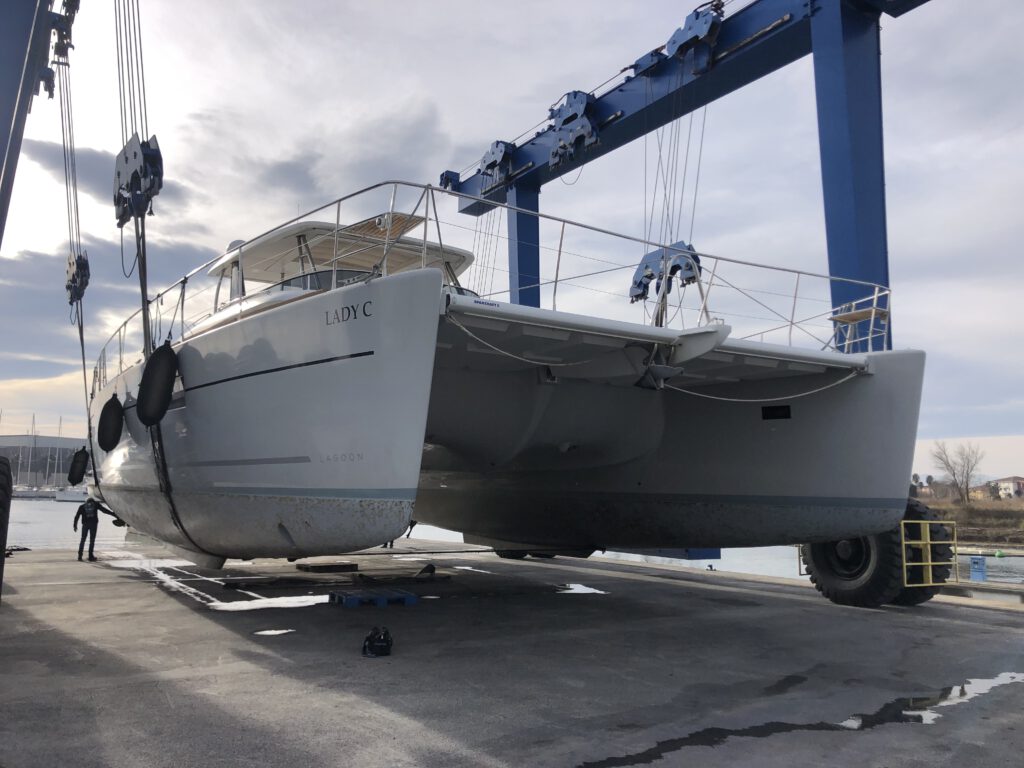 YACHT RIGGING EXPERTISE IN ROSAS
Within the framework of a disaster, we carried out the inspection up to the masthead of this 33m sloop in the port of Rosas (Spain).
Altitude at the top of the mast was estimated at nearly 50m (the boat was stored ashore).
It should be noted that CMED experts inspect the rig from bottom to top at each pre-purchase survey. Mast climbing is systematic, it is not an option.
A beautiful site of preparation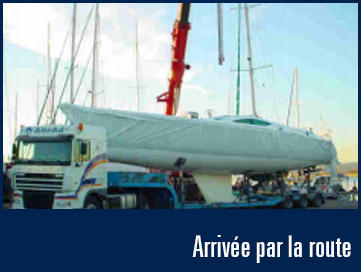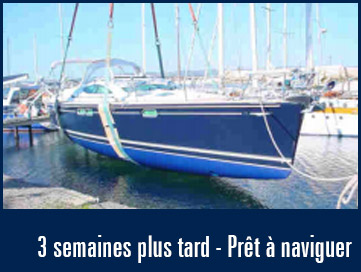 We have just finished coordinating the preparation of a magnificent Sun Odyssey 54 DS with all its options, (electric winches and furler, generator, washing machine, watermaker, propeller …).
Big success of the APAC day at Cap d'Agde
Approximately 100 people attended the various conferences.


The topic "HOW TO WELL PREPARE YOUR CRUISE" gave rise to lively and formative exchanges.
Evening of the Argeles Boaters Association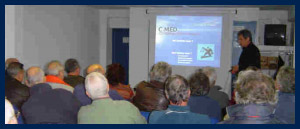 A nice evening allowed us to animate the conference
HOW TO PREPARE YOUR CRUISE
The new safety regulations
Preparation tips and tricks
Electricity and refrigeration management
Blackwater update
Some close but unusual destinations
Contact : Mme Gaubert 06 13 21 54 55
Upcoming conferences
Thème :

THE NEW REGULATIONS FOR SAFETY EQUIPMENT
MORE RESPONSIBILITY FOR THE CAPTAIN

– Analysis of Division 240
– New products
– Choices to make
– The responsibility of the captain
Division 240 – New Regulations for Safety Equipment
The new regulations present important modifications to the previous texts.
WATCH OUT FOR THE CONTROLS THIS SUMMER!
You can download the full text ("Technical Documentation" from our site).
You can also download the new Maritime Affairs fact sheets :
– List of mandatory equipment
– The first aid kit
– Amateur building