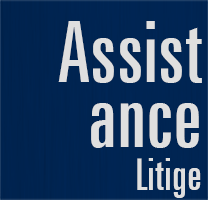 We are involved in 3 types of claims

Dispute with a supplier :
a badly assembled engine, a warranty problem…
Claim after a boat purchase :
non-compliance with the contract of sale, claim against the former owner…
Dispute with the insurer :
you feel that the compensation offer is not correct…
In all cases, we seek to favour an amicable solution by summoning the opposing party to a contradictory expertise.
This contradictory expertise has the advantage of clarifying the positions of the parties. In the majority of cases it enables an amicable agreement to be reached. In the event of disagreement, it constitutes the first document (recognized by Justice) of the action before the Courts.
For legal actions
We provide the lawyer with the indisputable material elements to support the legal action. In the case of legal expertise, we assist you by providing technical advice to the opposing party.